Certificate in Social and Cultural Diversity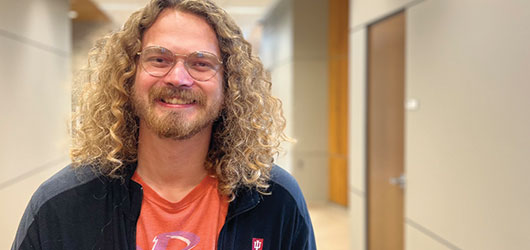 Pictured | Christopher Vreugdenhil | Bachelor of Arts in Anthropology / Minor in History / Certificate in Social and Cultural Diversity | South Bend, Indiana (hometown)
Campus Affiliation | The Preface
Internship | Green Bridge Growers
Club Affiliation | Foodie Friends (vice president)
---
Certificate in Social and Cultural Diversity
To prepare students to live in the global village and to be successful in the increasingly diverse workplace, the Department of Sociology and Anthropology offers a Certificate in Social and Cultural Diversity.
The curriculum is designed to take advantage of the core strengths of the disciplines of sociology and anthropology, and of our faculty, to offer focused study of race, class, culture, gender, and sexuality; all fundamental factors that contribute to social and cultural diversity within and between societies.
---
All courses are 3 credit hours, unless otherwise designated.
Five courses, chosen from within the departmental listings, with the approval of the departmental chair, according to the following specifications:
---
Core Courses
ANTH-E 105 Culture and Society
Select two of the following:
ANTH-E 391 Women in Developing Countries;

OR


SOC-S 310 The Sociology of Women in America;

OR


SOC-S 338 Gender Roles;

OR


WGS-W 302 Topics in Gender Studies
VT: Men and Masculinities
SOC-S 164 Marital Relations and Sexuality
SOC-S 317 Social Stratification
SOC-S 335 Race and Ethnic Relations
---
Culture Courses
Select one of the following:
ANTH-E 300 Culture Areas and Ethnic Groups
VT: People and Cultures of Latin America
ANTH-E 310 Introduction to the Cultures of Africa
ANTH-E 397 Peoples and Cultures of the Middle East
SOC-S 362 World Societies and Cultures
---
Capstone Courses
One approved 400–level capstone course such as:
ANTH-A 460 Topics in Anthropology
VT: Archaeology of Ethnicity
VT: Diversity and Conflict
ANTH-E 402 Gender in Cross-Cultural Perspective
SOC-S 410 Advanced Topics in Social Organization
VT: Transgender Studies
VT: Sociology of Culture, Race, and Civil Rights
SOC-S 422 Constructing Sexuality
SOC-S 460 Topics in Non-Western Cultures
VT: Gender and Work in the Globa Economy
VT: International Inequalities