Minor in Journalism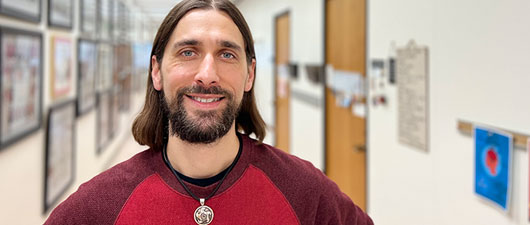 Pictured | Justin Flagel | Bachelor of Fine Arts in Video Motion Media / Minor in Journalism | Niles, Michigan (hometown)
Volunteer Activities | Niles Main Street (vice-chair); Niles Main Street Promotions Committee (chair)
---
Minor in Journalism
The minor in Journalism prepares students for careers in the ever-evolving news media landscape. The courses provide practice in the foundations of traditional and emerging journalism. In this minor, students develop skills in reporting, investigating, fact-checking, writing, and creating multimedia news content.
Students must complete all requirements in the minor with a grade of C- or higher.
All courses are 3 credits, unless otherwise noted.
---
Requirements (15 cr.)
COMM-C 200 Introduction to Mass Communications
JOUR-J 200 Reporting, Writing and Editing I
JOUR-J 303 Online Journalism
JOUR-J 351 News Editing
JOUR-J 401 Depth Reporting and Editing