Japanese and Chinese | EALC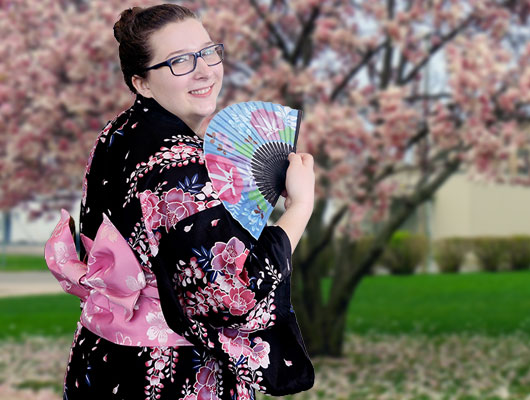 Pictured | Allison Steele | English / Minors in Psychology and East Asian Studies | Edwardsburg, Michigan (hometown)
Allison is pictured wearing her yukata, worn at summer festivals in Japan. 
---
Japanese and Chinese | EALC
P Prerequisite | C Co-requisite | R Recommended
I Fall Semester | II Spring Semester | S Summer Session/s
Courses in online format are excluded from approval, except for courses previously authorized by World Language Studies. Please contact your World Language Studies advisor for exceptions
---
Note | All world language classes may require homework using audio-, visual-, or computer-based materials in the World Languages Resource Center.
---